If you do not make time for your wellness, you will be forced to make time for your illness. Health Is Not Valued Till Sickness Come
– Thomas Fuller
In case anyone hasn't told you this yet, you are unique.
There is nobody else like you in the world and that is something to really take a moment to stop, reflect & treasure the wonder of this fact.
Being one of a kind special means that it is important to carefully consider what you require as an individual.
When we fully understand what is going on holistically and at a deeper level, it helps massively when starting to implement new habits & patterns of behaviour going forward.
This is all about peeling back the layers that make you you and supporting yourself to work towards becoming your greatest version ever.
Being able to fully understand what is going on holistically and at a deeper level helps massively when it comes to implementing new habits & patterns of behaviour going forward.
I believe that with the right knowledge, support & tailor-made guidance in place, you can optimally transform your holistic health & well-being to live a happier & more purposeful life. This may seem overwhelming to you as you read this; I am here to let you know it doesn't need to be this way any longer (releasing overwhelm is a key element of where our focus goes to during our time together).
Nothing happens overnight, over 1 week or even 30 days…..lasting change requires continual commitment, behaviour change & patience over a prolonged period of time. It takes time for health & nervous system dysfunction & dysregulation to result in the presenting symptoms we are surrounded with each day; it is equally important to clarify that reaching optimal wellbeing takes time – please be mindful of this.
Browse through the content below & find what resonates most with you. Remember, I am only a Discovery Call away if you would like to discuss your requirements in more detail.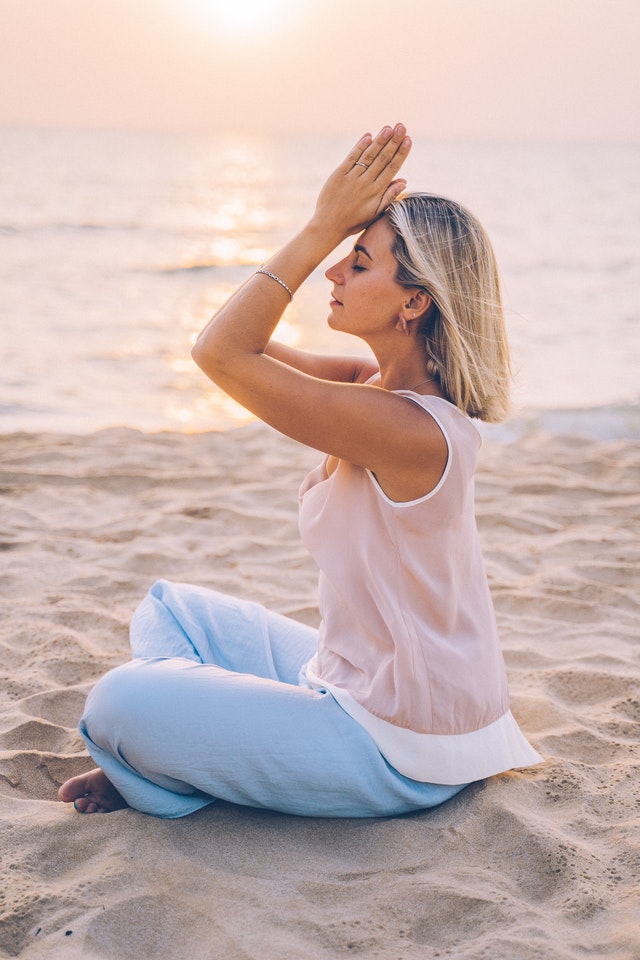 Single consultation
1 x Single Session Nutritional Therapy Consultation £249
As the title states, this is a 90 minute consultation to discuss where you are currently with your health.
MORE INFO During this consultation, I ask a series of questions, including taking a full health history, diet, lifestyle, habits & more. This consult is an initial deep dive into where you find yourself at this moment & what is presenting itself to you within your body with signs & symptoms
Please Note: No follow up advice is given; you will not leave with any form of plan, this is simply a holistic assessment for you to assess your current health & wellbeing. Should you choose to commit to a 6 month plan, we would finalise this at the end of the session, sort payment & plans can be created
Functional Blood Chemistry Consultation –

£395 

The blood, urine & faeces that our bodies process tells us so much about our current state of health (or lack thereof) and is a wonderfully useful tool to assess what exactly is happening behind the skin.

I offer single session blood chemistry analysis & functional testing consultations where I look at your results & feed back to you during your 60 minute consultation.

What's Involved?
choose the desired test* you would like to order & place the order through the Functional Tests** page
Click ADD 1 CONSULTATION from the add-on selection
purchase both together
organise your phlebotomy appointment (if required) & send away your test
place my name & email on the order in the practitioner details section & the results will come through directly to me
when I receive your results I will email asking you to schedule your consultation with me using the diary link that is enclosed in the email
set aside 1 hour to consult with me
you will receive a copy of the test results that are issued from the lab that processes them
What's Not Included
this consultation is purely to feedback your results to you in a more manageable & easy to understand format
I do not provide any nutritional or lifestyle guidance based on your results
I do not provide any supplement recommendation guidance based on your results
Please be mindful of these exclusions prior to booking this service – you are more than welcome to come on board with a plan after the consultation is finished. Simply purchase the plan that works best for your needs & I will book you in for a full consultation at a mutually convenient time, allowing us to get you underway.
* if you are unsure which test to order, please email me where I can make some suggestions for you
**I provide a seamless service from start to finish; your chosen test MUST be ordered through Replan Living website under Functional Tests. Place your name & address in the required fields along with payment details. Your test is mailed to you within 48 hours of ordering (longer if ordered over a weekend) Please be clear which test you are ordering; a 25% administration fee is incurred if the wrong test is ordered
GP Consultation – £179
Have you gone along to your local healthcare provider after having blood tests done, only to be told that your results are "normal" and there is nothing wrong?
Yep, me too (and my own father was a GP! There is no blame here – its simply that the medical field are taught to look at blood results completely differently, whereas we look at markers & their nutritional meaning)
I offer single GP/hospital based results consultations, looking specifically at results you may have received in a medical setting that you may require more clarity on.
It is REALLY important to note the following:
results MUST be within the last 2-3 months latest
PLEASE make sure that there are enough results to read! By that I mean if there are less than 20 markers to look at, it's not viable & I wouldn't be providing the great service I offer to you. I'll be completely honest & say it would be a waste of your money & our valuable time together. If this is the case, please consider the introductory blood test which has 78 biomarkers & a really good place to start
I provide you with result findings only during this consultation
I do not provide any nutritional or lifestyle guidance at any point during this consultation
I do not provide any supplement guidance at any point during this consultation
OK, so if your tests exceed the above criteria this is what's involved:
purchase your consultation under GP results consultation tab
you will receive an email with instructions on how to forward me your results (I use security encoded software to ensure your results are safely sent to me)
when I receive your results, I will confirm receipt of these & send you a link to book a mutually convenient date & time for your consultation
during the consultation I break down what your results mean in a clearer & easier to understand way
RE: Discover – £1,212
initial 90 minute consultation to record your health & lifestyle history:
– are ready to begin your journey towards greatness
– are tired of going round in circles getting the same results
– know that habit & lifestyle changes are necessary to finally see the results you have always wanted
– are ready to deep dive into your life & stories that you tell yourself to keep you safe, playing small & mot reaching your highest potential
– want guidance but also respect that you are doing the work to get your results!
– are committed to yourself & the changes you require to make to discover your new self
– are ready to invest in & love yourself fully & unconditionally
This 6/9/12 month package begins your journey towards greatness.
Included in this package:
confirmation of tests recommended, chosen & purchased
follow up 60 minute consultation to go over test result findings (non-diagnostic)
creation of month 1 plan based on findings which includes nutrition, meal suggestions, recipe ideas, fluid & supplement guide, movement suggestions
50 minute connection call scheduled for end of month to evaluate how you are doing & make adjustments
further plans issued (5/8/11) based on your chosen package
subsequent 50 minute connection calls (5/8/11) each month
last connection call can be used to reconnect for an extended period of time or to exit**
* the introductory level blood test comes as standard with the Re:Discover Package. Based on consultation findings, I may request for you to have add-ons/change introductory blood test to a more comprehensive one to include the markers I would like to see in more detail. There may also be I may As a result of this, there will be an increased cost incurred.
**please note when exiting, no further supplemental recommendations are provided due to insurance coverage in respect of this area
RE: Create You (Luxe Version)
Welcome to the most luxurious package available with Replan Living…..
This exclusive 12 month package is designed from start to finish with you up front, centre & in the driving seat towards optimal living.
No stone is left unturned during the 12 months that we consult together – my priority is for you to reach your utmost state of health & wellbeing across all 4 levels – mentally, emotionally, spiritually & physically (physically is last as the first 3 hold the most importance when it comes to successfully implementing long-lasting, explosive, life changing habits)
We are talking all areas here!
Your 12 month package includes all of the following as standard with the option to bolt-on additional bespoke services as per your exacting requirements:
initial consultation (2 hours in length)
fully comprehensive functional testing panel carried out every 12 weeks during the 12 month period, including bloods, stool testing, OAT test, full urinalysis, DUTCH hormone panel
4 functional test orders & phlebotomist booking (if you require additional support to carry out the additional functional tests, please ask)
4 x follow up consultations to go over results (up to 2 hours in length every 12 weeks)
full 12 month plan laid out in detail at the start of each month
11 x monthly connection calls (30 minute duration)
weekly/fortnightly life coaching calls (30 minute duration)
weekly/fortnightly emotional release therapy sessions (60 minute duration) ** more can be added as required
12 month supplement plan, delivered to your door monthly & portioned for daily use as per your monthly requirements
he package incorporates all aspects of functional & nutritional health & guidance, as well as releasing blocks of trapped energy & emotions, freeing you from the past conditioning, programming & mindset beliefs that may consciously or unconsciously be holding you back in key areas of importance in your life.
All sessions with myself or my carefully chosen team members are fully private & confidential. In our personal 1:1 sessions, I encourage you to explore your deeper, lesser seen side, holding space for you to fully release & be your authentic, raw self. I create a relaxed & inviting space, enabling you to set yourself free.
Based on your schedule & exacting requirements, additional services can be implemented to your weekly plan. Nothing is impossible – consider these as a tiny selection of services that you could add into your weekly routine.
Add-ons
Meal delivery service
Yoga & Pilates sessions
Massages (work based or at home, dependent on schedule)
Additional personal training sessions or a fitness training of your choice
Personal chef to make a selection of weekly meals or be on hand daily
Facials & full body treatment sessions
Sound bath sessions
I also organise lovely surprises for you throughout our 12 months consulting together; it could be anything at all & I simply love spontaneity during our time together!